City of Madera:


LATEST NEWS
September 16, 2020
Firefighter returns to serve in hometown following retirement of godfather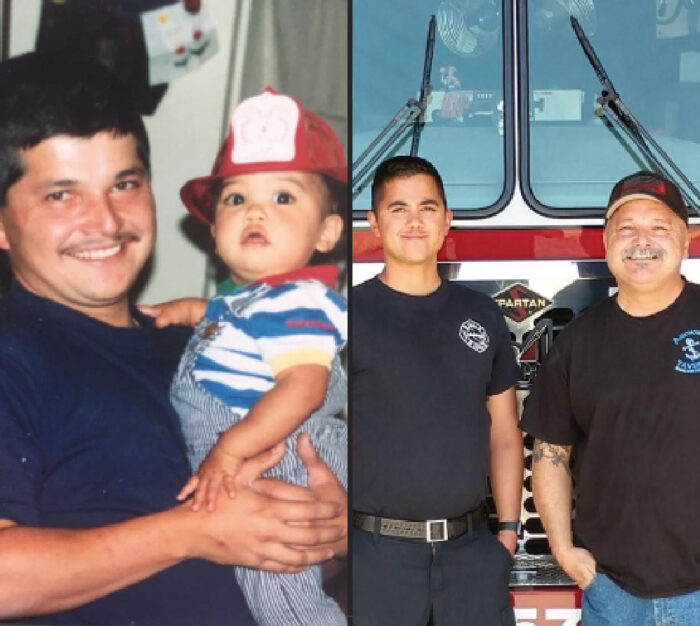 On the heels of the retirement of a former Madera City Fire Captain, a familiar face with long running ties to the department is returning to serve in his hometown.
The two photographs above reveal a telling story. One, an old photo of recently retired Madera City Fire Captain, Geronimo Fernandez, holding his godson, Joseph Molina. The second, a recent photo taken as Fernandez joined his former crew at Fire Station 57 to officially welcome Molina home to the Madera City Department.
Fernandez retired from Fire Station 57 at the end of 2019. With the recent vacancy of a firefighter position, administration were delighted to grant Firefighter Molina's transfer request to serve in his hometown.
#MaderaStrong
#MaderaProud