City of Madera:


LATEST NEWS
November 17, 2023
City to celebrate over $2.5 million in grants for community improvement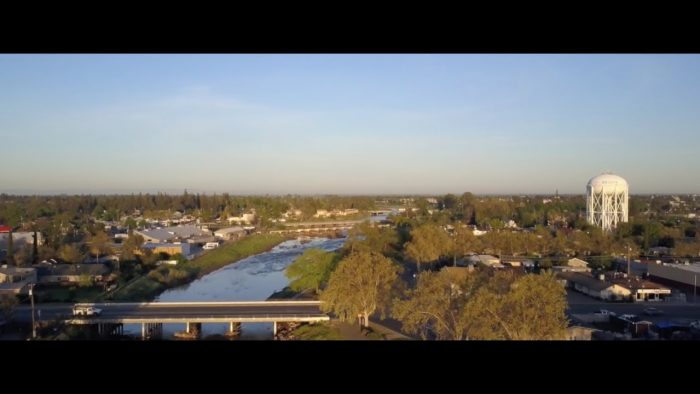 The City of Madera is excited to announce the receipt of over $2.5 million in grants that will bolster public safety and recreation in our community. These significant grants, made possible through the advocacy of our dedicated representatives and support from government agencies, will fund important projects that will improve the quality of life in Madera.
Major Funding Grants Include:
$950,000 for Mobile Command Center Upgrades from the California Office of Emergency Services (CalOES), a remarkable achievement facilitated by Senator Anna M. Caballero.
$500,000 for Lions Town & Country Park Trail System Upgrades from the State of California Department of Parks and Recreation, championed by Senator Anna Caballero.
$1,100,000 for Additional Lions Town & Country Park Upgrades from the Natural Resources Agency, made possible by Assemblymember Esmeralda Soria.
The City will host a check presentation ceremony on Monday, November 27, 2023, with the presence of Senator Caballero and Assemblymember Soria. Details for the ceremony are as follows:
Presentation Ceremony at 3:00 p.m.
Location: Madera City Hall
Address: 205 West 4th Street, Madera, CA 93637
"These contributions will empower the City of Madera to make a lasting impact on public safety, revamp outdoor recreational spaces, and enhance the overall well-being of our community," said Mayor Santos Garcia. "These projects are vital for our community, and we greatly appreciate the ongoing commitment of Senator Caballero and Assemblymember Soria in helping to build a more vibrant Madera."

"The Madera Police Department appreciates Senator Caballero and Assemblymember Soria's commitment to public safety by providing additional state funding that will better equip our law enforcement to serve and protect," said Chief of Police, Gino Chiaramonte. These resources will enable our officers to respond more effectively to emergencies, maintain law and order, and work collaboratively with the community to build trust."

"We are profoundly grateful to Senator Caballero and Assemblymember Soria for their advocacy and commitment to our cause," said Joseph Hebert, Parks & Community Services Director. "This funding will empower us to enhance the City's largest and most utilized park and make a meaningful difference in the lives of our residents."

Additional Information:
Senator Anna M. Caballero represents the 14th State Senate district which includes Merced, Madera and Fresno Counties. Senator Caballero is in her second term in the California State Senate. She previously served in the California State Assembly and was appointed by Governor Edmund G. Brown to serve as a member of his cabinet as the Secretary of the Business, Consumer Services and Housing Agency.
Esmeralda Soria represents the California State Assembly for the 27th district since 2022. She previously served as a member of the Fresno City Council from 2015 to 2022.
###