City of Madera:


LATEST NEWS
November 18, 2019
City receives Project of the Year Award from Central CA Chapter of the American Public Works Association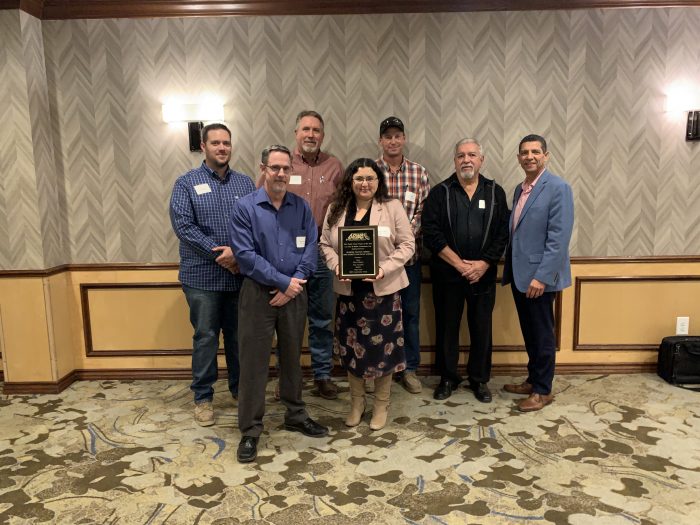 The City of Madera's new Transit Center was recently selected as a recipient of the American Public Works Association's (APWA) 2019 Public Works Project of the Year Award. The project received APWA's award in the Buildings/Structures category in the less than $5 million construction cost division.
Staff were recognized for the project's overall unique technical achievements, its complexity, scope and engineering features. Designed by Stantec and constructed by BMY Construction Group, the new Transit Center greatly expands and improves transit resources and service in the City of Madera.
"We're honored to have this project recognized by the APWA," Madera Mayor Andy Medellin said. "This $3.8 million project has tripled our current capacity. We want to provide the absolute best service we can. We've really made it our mission."
APWA awards recognize the alliance between the managing agency, the contractor, the consultant and their cooperative achievements. The American Public Works Association was chartered in 1937 and has over 30,000 members organized into 63 chapters.