City of Madera:


LATEST NEWS
March 27, 2023
Volunteers band together for community cleanup event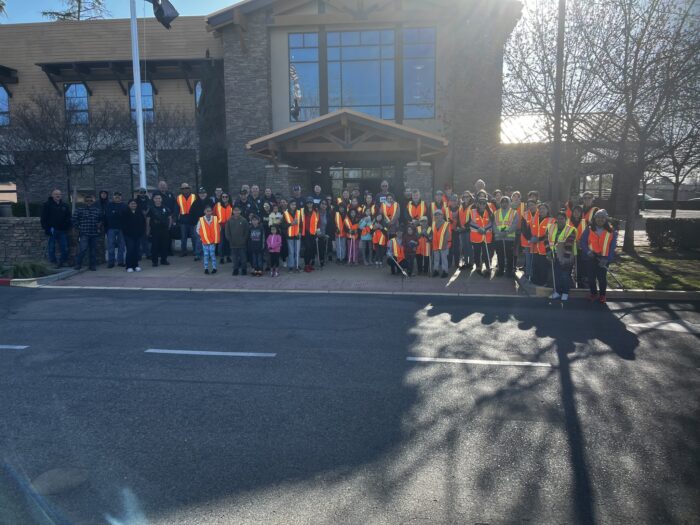 On Saturday, March 25th, the City of Madera and Love Madera partnered with Caltrans HQ to host a volunteer cleanup day. Thanks to the impressive turnout of volunteers, cleanup crews were able to visit several areas around town, including the Downtown area, Country Club shopping area, D Street, Tozer, and Yosemite Avenue.
Volunteers were equipped with gloves, garbage bags, trash pickers, and a sense of pride as they worked to sweep sidewalks, pick up litter, and beautify green spaces along the river. The event was a testament to Madera's strong civic pride and commitment to community involvement.
Special thanks are due to Caltrans HQ for sponsoring the event and providing materials. The success of the event is a reminder that when residents come together to work towards a common goal, great things can be achieved. Volunteers expressed satisfaction in seeing the immediate impact of their efforts and were grateful for the opportunity to give back to their community.
The Parks & Community Services Department, which helped organize the event, expressed their gratitude to all who participated and encouraged residents to stay informed about future civic events by following their Facebook page at www.madera.gov/maderapcs.
Madera residents can take pride in the beautiful and clean public spaces that they helped create. The success of the cleanup day serves as a reminder that small acts of kindness can go a long way in creating a more beautiful, livable community for all.