City of Madera:


LATEST NEWS
April 25, 2023
The Villages at Almond Grove: A New Master-Planned Community in Madera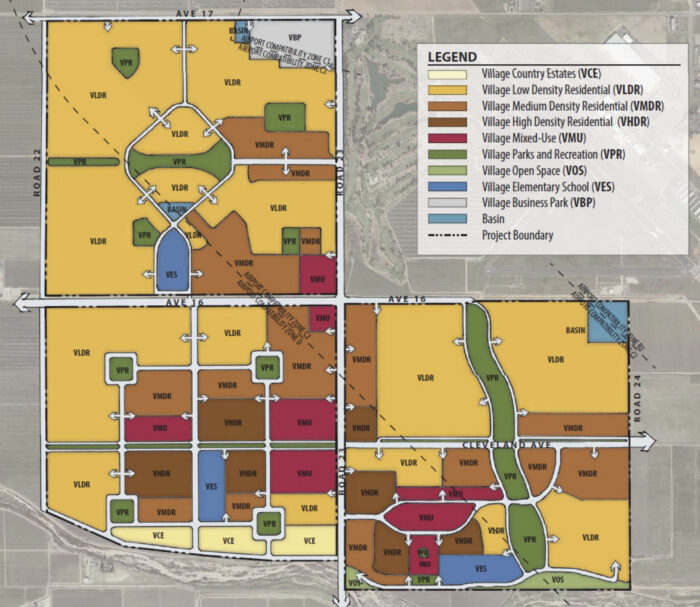 A new master-planned community is coming to West Madera. The Villages at Almond Grove will be a mixed-use development that includes residential, commercial, and open space uses. The project is located on over 1,800 acres of land adjacent to Madera, generally bounded by Ave. 17 to the north, Rd. 22 on the west, the Fresno River to the south, and Rd. 23 and the Rd. 24 Alignment to the east.
Once developed, The Villages at Almond Grove will have approximately 10,800 residential units, 2.1 million square feet of office and commercial space, 164 acres of parks and recreational uses, and 55 acres of schools and other public facilities. The project has been designed to incorporate sustainability principles and strategies, and it has been selected to receive the 2023 Excellence and Achievement in Planning – Comprehensive Planning Award of Merit (Small Jurisdiction) by the American Planning Association (APA) California Central Section.
The Villages at Almond Grove is a significant development for the City of Madera. The project will create jobs, generate tax revenue, and provide much-needed housing and amenities for the community.