City of Madera:


LATEST NEWS
November 17, 2016
Madera's first inclusive playground now open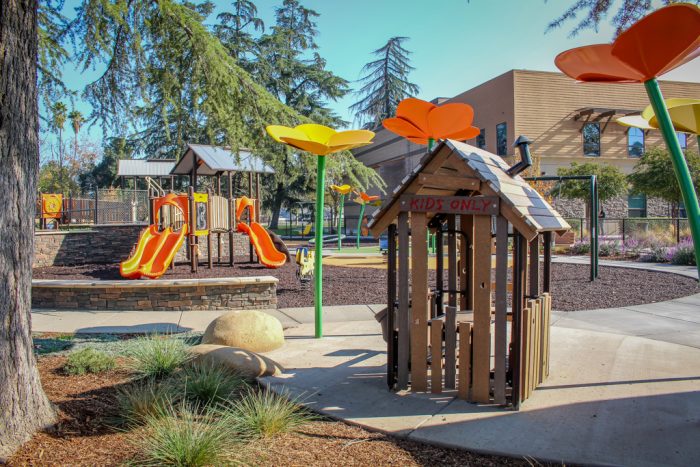 The City of Madera has opened its first inclusive playground at Centennial Park on Thursday — designed from the ground up to be accessible to all children.
---
The new inclusive playground at Centennial Park features amenities hand-picked by residents at various community input meetings held by the City of Madera Parks & Community Services Department. "This playground was built to serve all members of our community, irrespective of physical ability" said Mary Anne Seay, Madera Parks & Community Services Director, "There was a large segment of our population who felt underserved. After taking a hard look at the facts, we realized they were right." After meeting with residents to discuss how the parks team could better address the needs of all residents, Seay and team set out to secure funding. "This project was made possible by two State Housing Related Parks Program Grants, and additional grant funding from the Fansler Foundation," said Seay, "We always want to be better at what we do, and we will always strive to provide the best possible services for all residents. This is a major win for the City of Madera."
---
Footage from one of the Community Input Meetings where residents picked out amenities for the new playground
---
Members of the Madera Special Needs Sports & Recreation group joined dignitaries from the Madera City Council, the Madera County Board of Supervisors and other partners for a ceremonial ribbon cutting event on Thursday at 4 p.m. at Centennial Park, located at 701 E 5th St. in Madera, California.
---
###