City of Madera:


LATEST NEWS
November 17, 2020
City virtually breaks ground on Downtown Veterans and Family Housing Project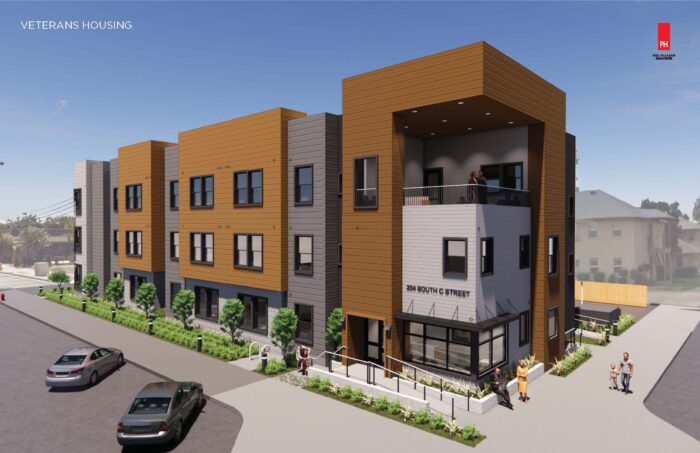 In keeping with safe distancing practices due to the COVID-19 pandemic, the City of Madera virtually broke ground Tuesday morning by releasing a short video featuring elected officials and project partners showcasing the start of construction on a new affordable housing project in the City's downtown district.
The 48-unit community will consist of two three-story buildings constructed on publicly owned vacant infill parcels, featuring 18 studios, 10 one-bedroom, 12 two-bedroom, and 8 three-bedroom units. The project will provide much-needed housing, transportation amenities, and on-site services for the housing development residents and the surrounding community.
According to Madera's City Manager, Arnoldo Rodriguez, this is the first development that the downtown area has experienced in many years. "This is a historic moment for the community of Madera," said Rodriguez. "We expect this project will serve as a catalyst for other development in the area."
On June 21, 2019, the California Strategic Growth Council awarded more than $402 million from the innovative Affordable Housing and Sustainable Communities (AHSC) program to 25 new community development projects around the state. Funding for the AHSC program is derived from cap and trade proceeds. This was the first time a project from Madera applied for this highly competitive funding opportunity. The Madera project was the highest scoring project from the San Joaquin Valley and one of the highest in the state, which saw the City of Madera awarded an $11.3 million grant.
"We have been trying to make improvements in downtown Madera for years," said Mayor Pro Tem Santos Garcia. "For us to be awarded these monies, over $11 million to start this project means more affordable housing and an uplifting of our downtown area, making it a better place for people to come and live, and be able to come and shop."
Approximately $3.8 million of the award will go to the City of Madera for transit, pedestrian, and bike improvements throughout downtown, including 27,000 linear feet of new sidewalks and an adult bike share program, which will be implemented by the Madera Police Department.
A large network of community stakeholders and funding partners worked on the project for over a year, including the Successor Agency, Madera County Veterans Service Office, Madera County Behavioral Health, Housing Authority of Madera, Community Action Partnership of Madera County, Madera County Transportation Commission, Madera Downtown Association, Madera County Arts Council, Madera Unified School District, and many others. MORES and Pacific West Communities are the developers for the project. Development services resulting in the grant award were provided by Sigala Inc., a local urban planning and real estate firm.
More information about the Affordable Housing and Sustainable Communities Program can be found here. A complete list of awarded projects is also available.
###