City of Madera:


LATEST NEWS
March 15, 2022
City of Madera awarded $832K through Clean California Local Grant Program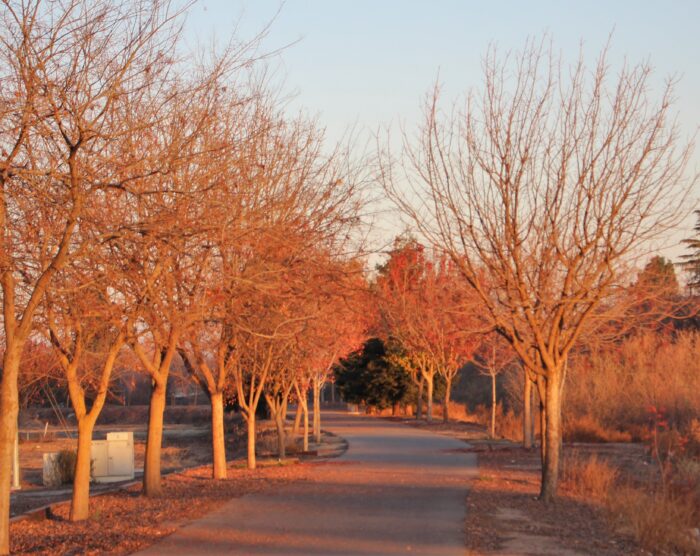 The grant will fund local beautification and improvement projects along the Fresno River and the cross-city Vernon McCullough River Trail
The California Department of Transportation (Caltrans) has awarded the City of Madera $832,350 to fund litter abatement, beautification, and improvement projects along the four-mile stretch of the Fresno River and adjacent Vernon McCullough River Trail.
The litter abatement project will address increased waste, debris, and litter accumulation in the Fresno River, which is a public health and safety concern for the entire community. Beautification and improvement projects include the installation of new trash receptacles, surface restoration of the existing cross-city trail, new exercise equipment stations, a playground lot, and educational signage for appropriate litter disposal awareness.
Caltrans developed the Clean California Local Grant Program as part of the nearly $1.1 billion Clean California Program, which makes a significant investment in beautifying local communities to create spaces of pride for all Californians. The Clean California Local Grant Program included nearly $300 million for communities to beautify and improve local streets and roads, tribal lands, parks, pathways, and transit centers to restore pride in public spaces.
The Governor's Office announced the award of 105 local projects approved for nearly $300 million in Clean California grants for communities throughout the state. Caltrans received more than 300 applications for local grant projects. Proposals included a wide range of community enhancements, such as litter abatement, landscaping and art installations, greening, and community identification projects.
Awards were given to 105 projects, or approximately 30% of the received applications, totaling $295,993,146 in requested grant funds. The Clean California Local Grant Program team received 329 applications by the application deadline of February 1, 2022, that sought $758,485,147 in grant funds.
"We're thrilled to receive the Clean California grant funding to help improve and beautify our community," said Madera City Manager Arnoldo Rodriguez. "Madera residents deserve an inclusive, prosperous, beautiful city. Trash littering our parkways and open spaces takes away from that reality. This funding will allow us to zero in on enhancing the appearance, cleanliness, safety, and infrastructure of our parks and open spaces, bringing tangible benefits that will uplift our community and create a renewed sense of civic pride."
The complete list of the 105 projects receiving grant awards can be found at https://cleancalifornia.dot.ca.gov/local-grants.